Sign up for the Vendor Membership
"*" indicates required fields
The IDSA Vendor Membership is for organizations whose primary business is selling security products and services. Vendor Membership dues are $10,000, paid annually. The first year fee is prorated quarterly, based on the quarter joined.
Membership Benefits:
Collaboration with leading companies and identity and security leaders in a vendor neutral environment to discuss, learn, and further develop ideas, approaches and new directions for improving identity security and the identity security industry.
Participation in community technical working groups to develop content that educates enterprises and the industry on identity-centric security strategies and approaches. (ISC)2 Members receive CPE credits for participation
Use of Identity Defined Security Alliance logo in your collateral material and on your website, to further make your company known as a thought leader that is shaping the security industry.
Exclusive access and distribution rights to content created by the IDSA including, whitepapers, research, blogs and webinars.
Membership listing on the IDSA website and inclusion in Identity Defined Security Outcome library for promotion of identity-centric security solutions.
Visibility as a thought leader on the IDSA blog, joining identity and security industry leaders and syndicated select entries from other information security sites. Submit your own entries or cross-posting from your own corporate blogs. Other thought leadership opportunities include contributed articles, webinars and customer implementation stories.
Increased reach through social media (Twitter and LinkedIn) via the IDSA channels and promoting IDSA content through your social channels.
Lead generation through member led, thought leadership or vendor-neutral webinar hosted on IDSA BrightTALK channel and promoted by the IDSA.
Access to IDSA Speaker's Bureau which is a collection of identity and security experts, from industry thought leaders to practitioners, who can speak on a broad range of topics related to the intersection of identity and security.
Membership Requirements
Members are asked to designate a primary relationship owner, in addition to company representatives to participate in Technical Working Groups and coordinate IDSA marketing activities, as well as attend monthly IDSA All Hands Meetings.
Technical (product management, customer-facing roles): responsible for contribution to the development of identity defined security outcomes, best practices, and technical working group deliverables, including but not limited to blogs and whitepapers. The technical contact will be asked to participate in regular conference calls and semi-annual Technical Working Group Workshops.
Marketing (marketing lead, social and field events): responsible for member contribution to all awareness activities for the IDSA.

Active Participation in at least one Technical Working Group or Business Working Group, including participation in meetings and contribute to content creation.
Support of identity-centric security solutions:
IDSA presence on member website – logo, IDSA boiler and link back to www.idsalliance.org
Inclusion in IDSA press release announcing new members.
Promotion of the IDSA and activities to customer base through social channels, company newsletters, emails, customer presentations and other corporate communication vehicles.
At least one content contribution per year – original blog, webinar, video, contributed article, customer story, white paper, etc
Member participation will be evaluated on a yearly basis. If member does not comply with the above requirements and the Identity Defined Security Alliance bylaws, the IDSA executive board may decide to discontinue membership.
Go to Market: The IDSA is not responsible for the go to market or monetization of solutions coming out of the work of the IDSA. Any go to market or monetization terms will be agreed to between the individual member companies.
If you'd like to proceed, please complete the form.
Go Back to Membership Options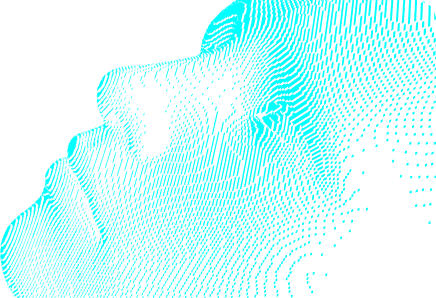 READY TO MAKE AN IMPACT?
Let's work together to help everyone become more secure.