 IAM Stakeholder Perspective on Access Challenges, Business Operations and Risk
Principal and Founder, Dimension Research
Chief Security Office, Banyan Security
IAM Stakeholder Perspective on Access Challenges, Business Operations and Risk
Enterprises are facing an explosion in the number of identities being managed (52% say that identities have grown more than five-fold in the past 10 years). They struggle to get their identity and security teams on the same page (only half (53%) report that security has any level of ownership for workforce IAM). And in research conducted in May of 2020, we found out that 94% of organizations have had an identity-related breach), which 99% believe could have been prevented. These insights provide the current state of identity security from the inside – the teams that are immersed in the day to day managing and securing identities, putting in place identity and access management processes and technologies. But what do their stakeholders have to say about the impact of their day to day activities?
Please join Diane Hagglund, Founder and Principal of Dimensional Research and Den Jones, IDSA Customer Advisory Board Member and Cisco Sr. Director of Enterprise Security, as they discuss the results of our latest research that provides data on the experiences of Identity and Access Management stakeholders, such as Human Resources, Help Desk and Sales Management, and the impact of current practices on security risks and business operations.
Who Should Attend?
This webinar is for you if…
You are responsible for protecting the security of identities in your organization – employee, contractors, third party vendors
You are a security leader that will be held accountable if the organization experiences a data breach.
You are a security architect responsible for making sure that your identity and security technology investments are working together to make your organization more secure.
You are a security leader responsible for securing a remote workforce.
You are an identity and access management leader responsible for the processes and technologies used to manage workforce identities, including providing/revoking access to corporate systems through provisioning/de-provisioning and enabling access reviews by stakeholders.
You are responsible for determining appropriate access to systems and associated privileges and/or attestation of access for employees, contractors and third parties.
You are a stakeholder in the on-boarding and off-boarding of employees, contractors, third party vendors.
The Panelists
Diane Hagglund
Principal and Founder, Dimension Research
Diane Hagglund is Principal and Founder of Dimension Research. Diane has tremendous expertise with the technology, people, and processes of corporate IT teams. She spends her days gathering practical feedback from technology stakeholders to help her clients gain a deeper understanding of the operational and strategic choices that will delight their customers. Her passion is making data approachable, actionable, and even fun.
Den Jones
Chief Security Office, Banyan Security
Den is currently the Chief Security Office at Banyan Security. Den most recently served as Senior Director of Enterprise Security at Cisco, and prior to that as the Director of Enterprise Security at Adobe. Under his management, Den's teams delivered proactive enterprise-wide security services as well as customer-facing Directory and Authentication platforms. Den is a well-respected member of the security industry community. He serves on the Customer Advisory Board for Identity Defined Security Alliance and is a member of Microsoft's Cyber Security Council.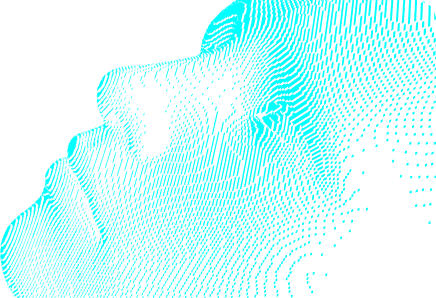 READY TO MAKE AN IMPACT?
Let's work together to help everyone become more secure.