 Identity: Humans are the Problem
Director, Access Management Center of Excellence, MorganFranklin Consulting
Director, IGA Service Lead, MorganFranklin Consulting
Identity: Humans are the Problem
Comprehensive IAM frameworks are crucial for safeguarding user identity and access privilege. Human vulnerabilities, like errors and social engineering attacks, can compromise IAM systems. Join us to explore proactive and adaptive approaches for managing IAM, integrating technology and user education. We'll discuss the human aspects of a security framework and balancing user convenience with security. Learn how to achieve adaptability while protecting against threats.
What Will Attendees Learn?
• Identify and address vulnerabilities posed by human errors and social engineering attacks in IAM systems through thorough training and awareness programs for employees.
• How to implement proactive and adaptive approaches to effectively manage IAM and stay ahead of potential security threats.
• How to integrate technology solutions with comprehensive user education programs to enhance the overall security posture of IAM systems.
• How to develop and implement strategies that strike the right balance between user convenience and security measures without overly burdening users.
• Learn from adversaries and adopt adaptability in IAM management to align with evolving threats and industry best practices.
Who Should Attend?
• CISO
• Head of Cybersecurity
• Identity & Access Management leaders and practitioners
• Head of Identity
• Security Architects
• IT Directors and Managers
The Panelists
Nate Galimore
Director, Access Management Center of Excellence, MorganFranklin Consulting
Nate Galimore is a highly experienced and credible IAM leader with a proven track record of delivering results in challenging business environments. His extensive expertise in enterprise solutions, Microsoft and Ping Identity technologies, and his ability to adapt and learn new technologies make him a dynamic and adaptable leader. With his analytical and creative decision-making skills, Nate is well-equipped to architect and manage services to meet the ever-evolving needs of modern businesses.
Ashwin Satish
Director, IGA Service Lead, MorganFranklin Consulting
Ashwin Satish is a highly experienced professional in the field of Identity & Access Management (IAM), with over 12 years of global leadership in implementing IAM solutions and developing strategies across various industries. Ashwin serves as the Director of Identity & Access Management at MorganFranklin Consulting, where he provides strategic leadership to the Identity Governance service line and leads the Center of Excellence for IGA. Ashwin's passion for IAM, coupled with his extensive experience, allows him to drive innovation, maturity, and speed in IAM objectives for clients, ensuring they are equipped with cutting-edge strategies to safeguard their critical assets.
Identity Security Technical Trends: Stories from the CyberArk Field Technology Office
Crypto-Agility Automation: Preparing for Google's 90-Day TLS Validity Proposal
The Reckoning: Why Traditional MFA is Not Enough for Cyber Insurance Compliance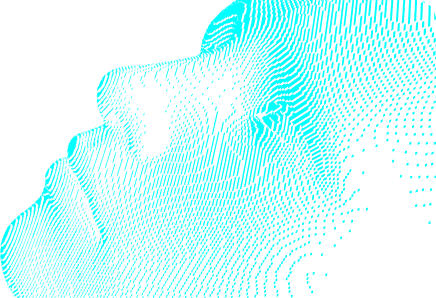 READY TO MAKE AN IMPACT?
Let's work together to help everyone become more secure.