 Identity is the ONLY Perimeter
VP of Product Marketing, Fischer Identity
VP of Field Operations, Fischer Identity
Chief Identity Officer, Fischer Identity
Identity is the ONLY Perimeter
Identity is the new perimeter has been the industry mantra for a while now. But is that enough? With the new normal of remote workers and the increased risk that comes along with that, it is no longer the new perimeter, but is now the ONLY perimeter that matters. Learn how managing and strengthening your identity core is critical to the success of any organization.
What Will You Learn?
Why Identity is important to the overall security of an organization.
How organizations approach must be different.
How the context of an identity is key.
Who Should Attend?
C-Level Executives
IGA Decision Makers
Security Leaders
IGA Program Managers
The Panelists
Brian Vinacco
VP of Product Marketing, Fischer Identity
Brian Vinacco if the Vice President of Product Marketing for Fischer Identity. He has over 20 years of experience in the information technology and security field. The primary focus of his career has been the design, architecture, implementation, integration and support of Identity and Access Management (IAM) programs. With a focus on solving problems, he has guided customers in implementing solutions based on best practices not product capabilities.
Chuck Donnelly
VP of Field Operations, Fischer Identity
As Vice President of Field Operations Chuck heads up Fischer Identity's Sales, Business Development and Strategic Partnerships. Chuck is a 20+ year veteran in the Identity Market and has successfully held senior level positions in the industry. Previously Chuck was Director of Global 500 Strategic Sales for Quest/One Identity and Vice President of Sales and Account Management at Courion Corporation. Chuck also held positions at EMC, GTE and Raytheon. Chuck holds a BS of Electrical Engineering degree from Northeastern University and an MBA from Sawyer School of Business at Suffolk University.
Dan Dagnall
CEO, Fischer Identity
A veteran IT executive with over 21 years of experience designing, building, managing and leading IT, Development, Professional Services, Support, Pre-Sales and Sales (both internal and field operations). He is very passionate about creating leaders within any organization he works with and is skilled at finding the right talent for the right positions to elevate the true SMEs within the business into roles where they can help the business succeed. From working with Product Management to design the next innovative feature, to leading Sales and closings. He stays focused on helping the team succeed in whatever capacity he can help. He believes servant leadership is the true path to a successful and profitable business!
Jerry Chapman
Chief Identity Officer, Fischer Identity
Jerry W. Chapman is the Chief Identity Officer at Fischer Identity. With over 25 years of industry experience, Chapman has successfully guided numerous clients in the design and implementation of their enterprise IAM strategies, in ways that align with both security and business objectives. His job roles have spanned enterprise architecture, solution engineering, and software architecture and development. As an IAM industry expert, Chapman provides guidance, support, and thought leadership across cybersecurity practice areas. He is a certified Forrester Zero Trust Strategist, has a B.S. in Computer Information Systems from DeVry University, and is currently pursuing a degree in Applied Mathematics from Southern New Hampshire University.
Identity Security Technical Trends: Stories from the CyberArk Field Technology Office
Crypto-Agility Automation: Preparing for Google's 90-Day TLS Validity Proposal
The Reckoning: Why Traditional MFA is Not Enough for Cyber Insurance Compliance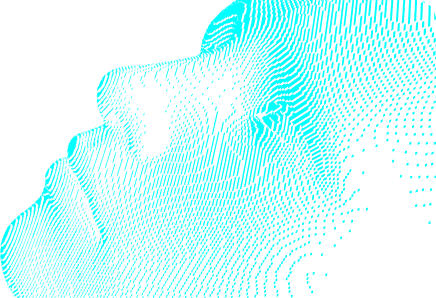 READY TO MAKE AN IMPACT?
Let's work together to help everyone become more secure.