 Optimizing IAM Infrastructure Through Program Maturity
Executive Advisor, Ping Identity
Optimizing IAM Infrastructure Through Program Maturity
Optimizing IAM infrastructure through program maturity involves continuously improving IAM program to better align with your organization's security goals and needs. In this webinar, Asif Savvas, CPO, Simeio and Aubrey Turner, Executive Advisor, Ping Identity will share best practices and steps IAM leaders can take, from setting clear goals that are meaningful, to leveraging automation and analytics to improve efficiency and effectiveness.
What Will Attendees Learn?
The relevance of setting goals and roadmap for your IAM journey to achieve maturity.
Case studies where enterprises started with a foundational program and achieved maturity resulting in optimizing their IAM infrastructure.
Identifying KPIs that are relevant for business stakeholders
The role of automation and analytics in achieving KPIs
Assessing and measuring key IAM domain performance
Who Should Attend?
CISOs
IAM Directors
VP, IAM
IAM Architects
IAM Engineers
IAM Analysts
The Panelists
Asif drives the vision and execution for Simeio's Products and Offerings, which include Simeio's Identity as a Service (IDaaS) and Professional Service Offerings. Asif also is responsible for the vision, design, and development of Simeio's Identity Orchestration Platform.Prior to Simeio, Asif held various leadership positions at Oracle, Sun Microsystems and Vaau's Identity Management businesses establishing their Identity Solutions as market or category leaders.
Asif holds a B.Tech in Information Technology from Madras University and an MBA from the Sauder School of Business at the University of British Columbia.
Aubrey Turner
Executive Advisor, Ping Identity
Aubrey Turner has extensive background successfully delivering strategic, enterprise cyber security solutions to Fortune 1000 companies that addresses business problems, strengthens organizations, reduces risk and delivers positive business outcomes. Aubrey has demonstrated rapport and consensus building with key stakeholders. Additionally, he has proven leadership, communication, management, collaboration and sales skills.
Aubrey's background is comprised of the following:
– 20 plus years of cyber security experience
– Over 12 years in identity access management starting in the early 2000's through the present (Deloitte/FishNet Security/Optiv/Ping Identity)
– Hold the following certifications: CISSP, CIPP, CISA and CRISC
Identity Security Technical Trends: Stories from the CyberArk Field Technology Office
Crypto-Agility Automation: Preparing for Google's 90-Day TLS Validity Proposal
The Reckoning: Why Traditional MFA is Not Enough for Cyber Insurance Compliance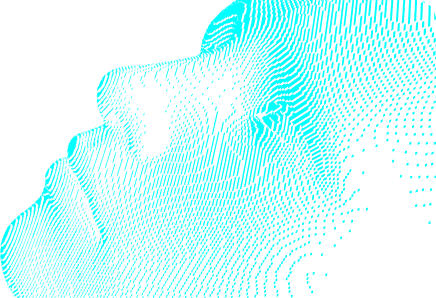 READY TO MAKE AN IMPACT?
Let's work together to help everyone become more secure.