 Elevating Cloud Security with CIEM Best Practices
Senior Principal Cloud Security Architect
Elevating Cloud Security with CIEM Best Practices
Whether you are just starting your journey with IAM, or are a sophisticated organization with advanced programs, IDSA best practices enable you to build a roadmap and benchmark your progress.
Securing human and machine identities in production environments is critical, but cloud complexity and the necessary skills make it extremely difficult. During this webinar, Lior Zatlavi, Tenable Senior Principal Cloud Security Architect, who chairs the IDSA CIEM Technical Working Group, will explain how you can jumpstart your CIEM efforts by implementing relevant best practices to increase visibility, effectively manage entitlements, and further reduce risks by categorizing both human and service identities. He will also demonstrate how to leverage tools like Ermetic (now Tenable Cloud Security) to automate processes.
Attendees will learn:
In addition – you will learn about the importance of:
Listing and tracking all identity relationships in your cloud infrastructure
Processing logs to profile the activity of identities and detecting anomalous behavior patterns
Integrating the remediation of excessive permissions to existing workflows
Managing Just-in-Time access to reduce standing privilege
Who should attend?
This talk is relevant for both c-level executives who are aiming to solve the business challenges that CIEM can resolve, as well as cloud security practitioners, who get into the nitty gritty of it all.
The Panelists
Lior Zatlavi
Senior Principal Cloud Security Architect
Lior has over 15 years of experience in cyber security, with most of that time as a security architect, product manager and developer for the Israeli government. Lior served in an elite cyber security unit of the Israel Defense Forces (retired with the rank of Major), after which he worked in a cyber security division of Israel's Prime Minister's Office.
After leaving the public sector, Lior worked as an independent consultant, specializing in cloud security and identity management.
Lior holds an M.Sc in Electrical Engineering from Tel Aviv University and a B.Sc in Applied Mathematics (cum laude) from Bar Ilan University, Israel.
The Broken State of Least Privilege: Reimagining a New Approach
January 25th, 2024, 9:00am PT/12:00pm ET
Member Sponsor
Use Identity Convergence to Collaborate More Securely With External Partners
January 11th, 2024, 9:00am PT/12:00pm ET
Member Sponsor
Leveling Up Identity Security with Cyber Deception
Member Sponsor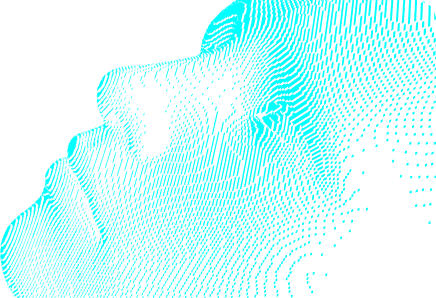 READY TO MAKE AN IMPACT?
Let's work together to help everyone become more secure.